About Koetje Heating and Cooling Inc
We are Koetje Heating and Cooling Inc, your trusted provider of heating installation, air condition solutions, and repair and maintenance services in Jenison, MI. With many years of experience, we are committed to delivering top-notch solutions to meet all your heating needs. Our team of skilled professionals is dedicated to ensuring your home or business remains comfortable, even during the coldest months.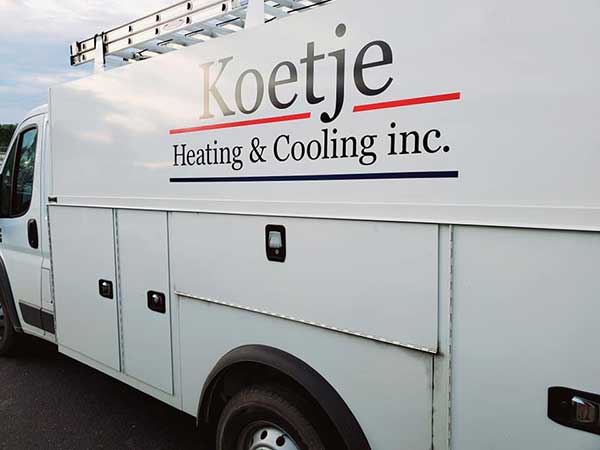 Expert Services
When it comes to cooling and heating installation, we take pride in our expertise and attention to detail. Our technicians are highly trained and knowledgeable in the latest heating systems and technologies. Whether you need a new furnace, heat pump, or any other heating system installed, we have the skills and experience to get the job done efficiently and effectively.
Quality and Customer Satisfaction
At Koetje Heating & Cooling Inc., we believe in providing exceptional service and exceeding customer expectations. We prioritize the quality of our work and use only the highest quality equipment and materials for your heating installation needs. Our team is dedicated to delivering reliable, energy-efficient, and long-lasting solutions to ensure your utmost satisfaction.
We understand that every home or business has unique heating and cooling requirements. That's why we take the time to assess your specific needs, offering personalized recommendations tailored to your space and budget. We strive to make the cooling and heating installation process smooth and hassle-free, guiding you through every step and answering any questions you may have along the way.
Contact Us
Contact Koetje Heating & Cooling Inc. today to discuss your air conditioning needs and heating installation requirements and schedule a consultation. Call us at (616) 669-6790 or send us an email at koetjeheating@sbcglobal.net. Our team is ready to provide you with exceptional service and create a comfortable environment for your home or business.