HVAC Service and Maintenance
At Koetje Heating and Cooling Inc, we offer comprehensive HVAC service and maintenance solutions to keep your heating and cooling systems operating smoothly. Our team of skilled technicians is committed to ensuring the efficiency and longevity of your HVAC equipment, providing reliable maintenance and timely repairs when needed.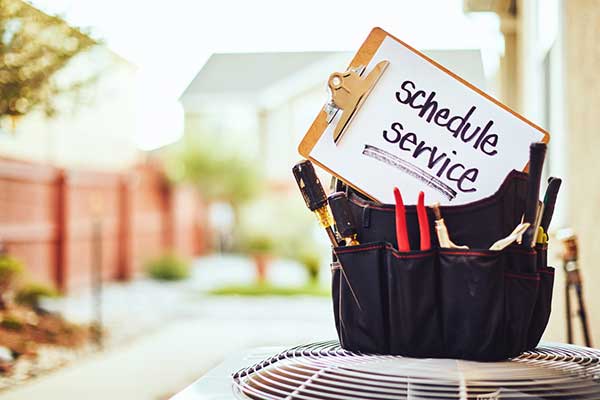 Professional HVAC Services
Regular maintenance is essential for the optimal performance of your HVAC system. Our technicians are trained to perform thorough inspections, cleaning, and tuning of your heating and cooling equipment. We follow industry best practices and manufacturer guidelines to identify any potential issues and address them before they turn into major problems. With our professional HVAC service, you can enjoy improved energy efficiency, extended equipment lifespan, and enhanced indoor comfort.
Timely Repairs and Troubleshooting
In addition to routine HVAC service and maintenance, our team is equipped to handle any HVAC repairs that may arise. We understand that breakdowns can happen unexpectedly, causing inconvenience and discomfort. Our technicians have the expertise to diagnose and troubleshoot a wide range of HVAC issues, ensuring prompt and effective repairs. We use quality replacement parts and follow industry standards to restore your heating and cooling systems to their optimal functionality.
Whether it's a minor adjustment, component replacement, or system optimization, we strive to provide reliable and lasting solutions in Jenison, MI, and its surroundings. We value the importance of your comfort and satisfaction, and our dedicated team is committed to delivering exceptional service throughout the entire service and maintenance process.
Contact Us
Thank you for considering Koetje Heating & Cooling Inc. for your HVAC service and maintenance. We value your inquiries and are ready to assist you with any questions or concerns you may have.
To get in touch with our friendly and knowledgeable team, you can reach us at (616) 669-6790 or koetjeheating@sbcglobal.net during our business hours. If you prefer to communicate electronically, you can also fill out the contact form on our website, and we will respond promptly. We are located in Jenison, MI.